Choose a
path

and get your

Music

career started right here at

Fullerton College
ASSOCIATE DEGREE
Choose this pathway to transfer to a university Art program.
Learn More
---
CERTIFICATE PROGRAM
Choose this pathway for professional training for creative industry jobs.
Learn More
Class Meeting Updates for Spring 2022
Fullerton College recently announced that the majority of our classes will meet remotely for the first two weeks of instruction. Furthermore, some classes have switched from in-person to remote for the entire semester; However, many performance-based classes in the Music Department will still meet face-to-face, beginning Monday, January 24, 2022 as originally planned. Other courses will meet remotely for two weeks and return to campus beginning Monday, February 7, 2022. A small handful of classes have shifted from in-person to online/remote instruction for the entire Spring 2022 semester.
Areas of Study
Performance Ensembles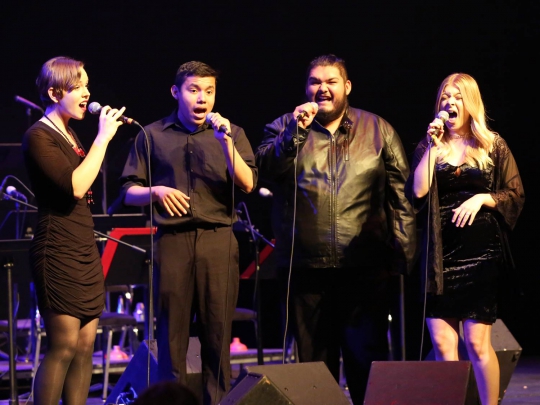 Synergy Vocal Jazz performs challenging repertoire at a variety of concerts on campus as well as festivals throughout Southern California. Students in Synergy enjoy learning about and digging into the jazz tradition in a spirited approach to...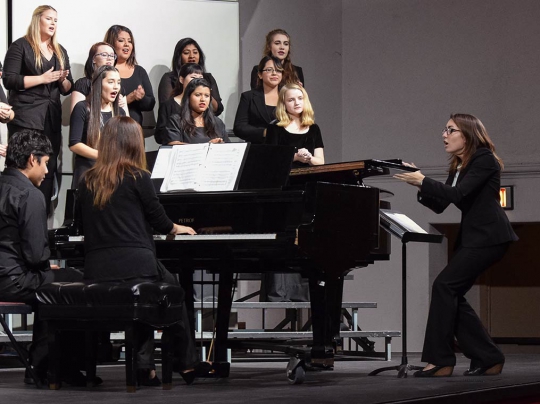 The Fullerton College Women's Chorale performs classical repertoire from all musical styles and genres. Women's Chorale performs twice in the fall semester, and once in the spring semester. In addition to the repertoire performed, singers in...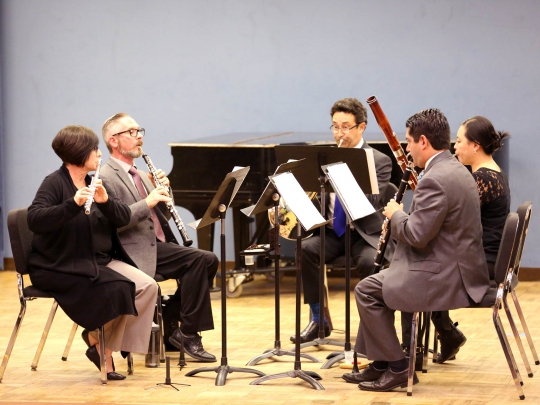 The Woodwind Ensemble is chamber ensemble that offers an opportunity play woodwind masterworks in a more intimate musical setting. The ensemble is comprised of flutes, clarinets, oboes, bassoons, French horns, and saxophones.