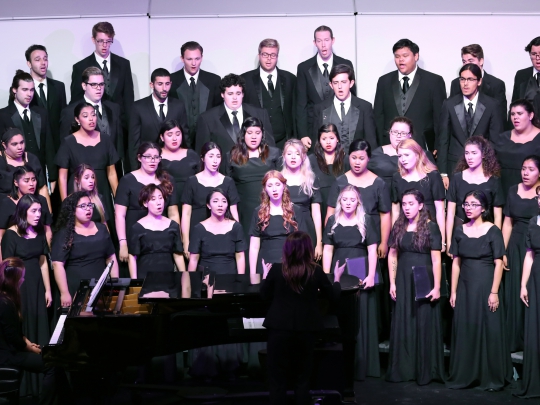 Concert Choir
The Fullerton College Concert Choir is a large auditioned ensemble with both a regional and national reputation. The choir usually consists of about 85 members. They perform classical repertoire that spans across all musical styles and time periods. Concert Choir performs regularly throughout the semester, both on and off campus. In recent years, they have toured during summers to the East Coast and Europe. They are also frequently invited to regional and national festivals and conferences.
Participation Requirements:
Singers in this ensemble should have at least one to two years of previous experience singing in a classical choral ensemble or formal voice training. An audition is required to join - please contact contact the faculty coordinator listed below for more information.
Next Occurrence of this series:
Sorry no occurrences scheduled... Please contact Nicola Bertoni Dedmon or check back again soon