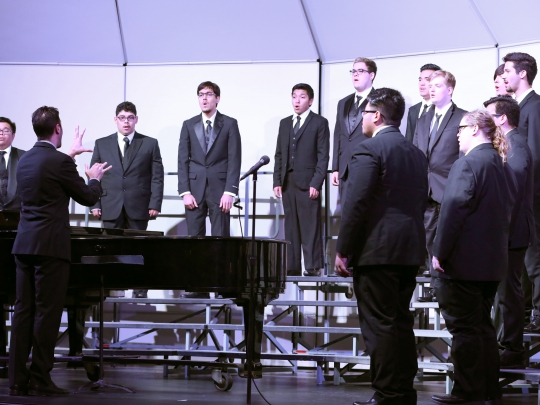 Collegiate 'Mens' Chorale
This choir is for all those students who don't have a lot of experience or a lot of time. There is one performance each semester. If you want to increase your vocal abilities, improve your sight reading, and learn more about choral music in general, this is the choir for you.
Participation Requirements:
An audition is required to join - please contact contact the faculty coordinator listed below for more information.
Next Occurrence of this series:
Sorry no occurrences scheduled... Please contact Arian Khaefi or check back again soon