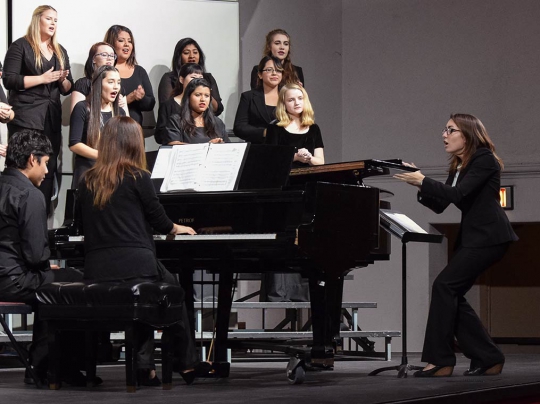 Women's Chorale
The Fullerton College Women's Chorale performs classical repertoire from all musical styles and genres. Women's Chorale performs twice in the fall semester, and once in the spring semester. In addition to the repertoire performed, singers in this ensemble will learn the basic tools for sight singing and music literacy, in addition to rudimentary singing technique.
Participation Requirements:
This an all-female ensemble open to all levels of singers. No audition is required to join.
Next Occurrence of this series: