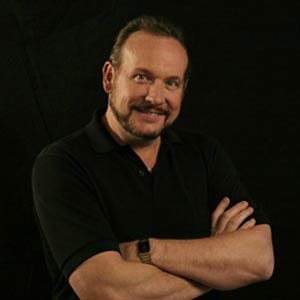 JAMES LINAHON is an award winning music producer, composer and trumpet artist with more than 300 recording projects for Film, Television, Radio, Musical Theater and CD/DVDs to his credit. Jim has recorded / produced for a wide diversity of artists, studios and agencies worldwide in both music, film and television for Grammy, Emmy, and Academy Award productions.
His client list includes Warner Bros., The Walt Disney Co., Sony, Paramount, Universal, ABC, NBC, CBS, CNN, A&E, World Projects International, The United States Department of State and The United Nations.
Jim's recent recording and post production works are for the TJO Orchestra (Taipei, Taiwan / 1st Jazz Recording in China), NBB with Sherry Williams (Erfurt, Germany), "Traffic School" sitcom Universal Studios (Los Angeles), The Malkin-Trybek Duo (Tel Aviv, Israel), The Markus Burger Trio "The LA Sessions" (Challenge Records/Netherlands), Angelina Jolie's written/ directed 2012 Golden Globe nominee film "In The Land Of Blood and Honey" (GK Films/Hollywood,CA), and post production of an Abbey Road studios (London) recording of a new symphony by composer Peter Boyer and the London Philharmonic Orchestra (Naxos Records/Hong Kong 2013).
Specialties: Music Composer/Producer for Film / Television / CD / DVD's
Pre and Post Production Audio AVID & ProTools
Cultural Ambassador for the U.S. State Department
College Music & Music Technology Professor for 39 years.
MUS 108 F
Introduction to Music Technology
MUS 108 F
Introduction to Music Technology
Jan. 29 to May. 25
12:32pm - 12:32pm
Jan. 29 to May. 25 12:32pm - 12:32pm
---
MUS 108 F
Introduction to Music Technology
MUS 108 F
Introduction to Music Technology
Jan. 29 to May. 25
12:32pm - 12:32pm
Jan. 29 to May. 25 12:32pm - 12:32pm
---
MUS 110 F
Electronic Music I: Beginning Music Production
MUS 110 F
Electronic Music I: Beginning Music Production
Jan. 29 to May. 25
12:32pm - 12:32pm
Jan. 29 to May. 25 12:32pm - 12:32pm
---