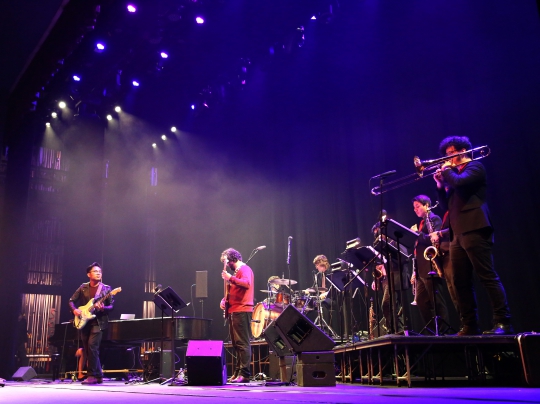 Alt. Jazz Lab Band
The Alt. Jazz Lab Band are a high energy group performing contemporary music including latin, rock, fusion and pop. This ensemble performs on and off campus throughout the year.
Participation Requirements:
Open to all students by audition and enrollment in course MUS 269 F. Contact the coordinator for audition information.
Next Occurrence of this series:
Sorry no occurrences scheduled... Please contact Gregory Woll or check back again soon